Branding is the most important step.
We can't emphasize how important it is to brand your product or company correctly. Your brand will stand for decades to come and you want to make sure customers will remember you with the good name and look. Before starting any marketing campaign, it is critical to establish a strong brand. Your message to online visitors can only be successful if your brand has the same correlation with what you have to offer.
Some of our Logo design projects
Following are few of our recent Logo design projects for a variety of industries. We strive to learn more about any industries since we love new challenges.  Be sure to click here to check out our full Toronto website design portfolio.
Have you got a challenge for us? 
Frequently Asked Questions.
I like to update my brand, is it possible?
We can reface your logo and brand with your help. We have many customers who changed their logo without using their mission and message to their audiences.
Who will decide on my logo's shape and design?
Through our design process: our experienced team will collect information about your business and the roadmap ahead. base on the information our graphics team will come up with few designs on which you can pick and mix them to find the perfect match. 
What file formats I will receive?
Unlike other print companies, we are a Creative agency: as a result, all final files belongs to our clients. We provide you with master vector files. You can update them in future if you need to. Some of the formats we can provide are: .ai, .pdf, .cdr, .psd. 
What is stationery Package?
As part of our branding package, we do provide our customers with their stationery needs. Stationery designed files include: Business Cards, Letterhead, Envelop.
Where Can I print my materials?
We have partnered up with some of the best print shops in North America who delivers best results. To enhance and simplify the process we can provide you with print services.
I like my logos to be trademarked, possible?
Our team develops brands and logo uniquely for you, and they are not copied from any other sources. which allows you to register them for the trademark. (Preventing others to copy your brand)
Insights
Our most recent blog posts on Digital Marketing.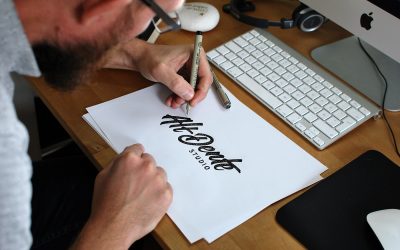 A Logo for a company is vital. Thus, designing a logo for your company is as important of a task as any other task at hand. Because that logo will be the showcase of your brand, this logo should be different from others and be prominent to create a good effect. The...