Marloo is a Website Development Company in Toronto
With our full house of designers, developers, and business advisers you can have your proper website in few weeks. Our talented development team can launch your website in the best way possible. Marloo is Web Development and Marketing firm in Toronto, and we have the developer and graphic designer under the same roof which will speed up the process and provide a better result.
If you are looking for A+ web design company in Toronto?
You are in the right spot. Our Toronto Based web designers, backend developers, and digital strategist will help you to achieve your online goal. We use the most recent technology to develop a perfect face for your company which will deliver traffic to your website as well as increases your conversions.
We strive to provide high-quality service for your Company, Medium and Enterprise Level. The goal is to make the website development an easy and smooth experience. Most of our team members are working in the same room to have clear communication and deliver the correct message to your customers.
Recent Web Development Projects:
Have you got a challenge for us? 
Frequently Asked Questions.
How long it takes to have a live website?
Depending on the complexity of your project the development timeline can vary. However, our turn around time is 2 to 5 weeks for most of the projects.
Who will prepare contents and photos?
Preparing the text and photo contents for websites is usually carried out by customers. Since they are the most knowledgeable about their business. We will guide you on how to develop an SEO friendly content or you can hire us to prepare the materials for you as well.
Is my site going to be SEO friendly?
We do follow standards and correct practice for website developments, which will lead into better Google crawl scanning. Most of our projects will show up in Google Results within first 2 weeks of going public. 
Is Search Engine Optimization a mandatory?
Even though our projects will show up on Google result, but clearly there are other players in your market that like to show up on the first page of Google. So it is important for all customers to start Search Engine Optimization (SEO) after going public to drive more traffic and acquire more customers. 
Can I keep my website updated?
We believe in the independence of our clients, so after finalizing the project we will provide you with Video tutorial made specifically for your website. Through the video, we will tutor you on how to adding and updating the contents of your website. 
Would Marloo provide maintance?
We provide maintenance for our customers that have a busy schedule and need our assistance to keep their website up to date. Also, we do provide a yearly update and backup service for the extra cost as well.
Insights
Our most recent blog posts on Digital Marketing.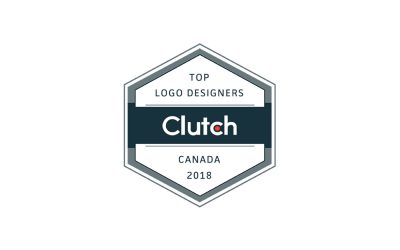 A good logo is vital for a company. It is crucial for a company's brand vision, establishing their identity and brand position as well as their corporate distinctiveness. Strong logos can turn heads and regenerate a company's image, and we are happy to have been...